Lenovo has launched the new Moto Z and Moto Z Play in the India along with a range of Moto Mods accessories.
Both the phones and the accessories will be available only on Amazon and Flipkart from October 17, 11:59 pm onwards.
The Moto Z is priced at INR 39,999 ($601) and the Moto Z Play at INR 24,999 ($376). The prices for the Moto Mods are as given below in the list. The bundle pricing is the combined price of the accessories and the phone when bought together.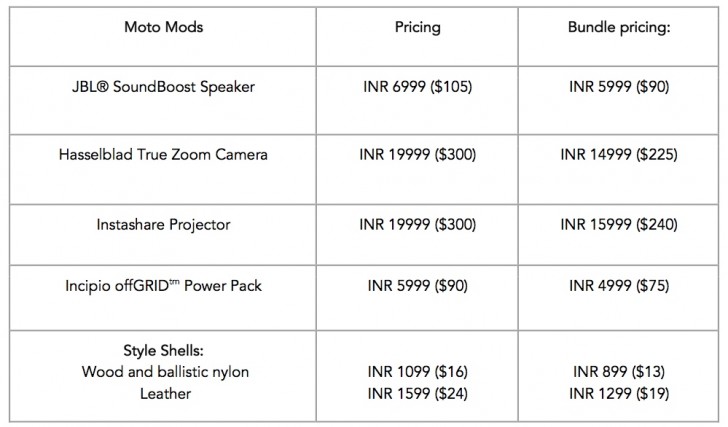 Tags :
Lenovo
Moto Z
Moto Z Play
Moto Mods Accessories.
Amazon
Flipkart